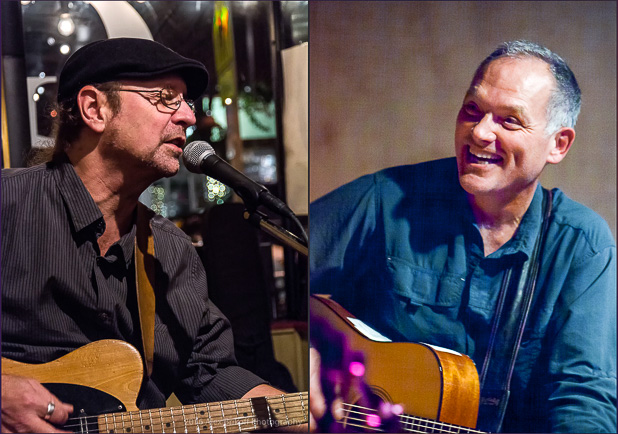 We have some great shows coming up in the next few months. But first, we want to express our gratitude to Larry Murante and Rod Cook for making our May 4th concert a total blast.
As soloists, they complemented to each other perfectly, and in their duo pieces they just about burned the house down!
If you missed them—or want to hear more—you'll find Larry's website at http://www.LarryMurante.com, and you can follow Rod on Facebook at https://www.facebook.com/Rod.Cook/.
 
 
~Upcoming Shows~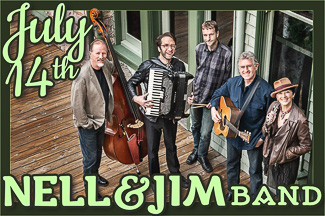 July 14th we'lre honored to present the Nell Robinson & Jim Nunally Band. This group joins five genre-busting artists together, bringing their audiences joyful music infused with folk, bluegrass, Americana, roots, swing, and jazz. Now to see if they actually fit in our cozy home!
September 1st, Choro das Trés will again visit from their home in Sao Paulo, Brazil. Sisters Corina, Elisa, and Lea—along with their father, Eduardo—bring a level of virtuosity one might expect from world-class classical musicians, plus the charm of a family that adores playing for crowds from 30 (that would be us) to a million.
September 28th, Carolyn and Reid Jamieson will treat us to their fine songs and spirited performance. This well-known duo from B.C. have appeared multiple times on the popular CBC show, Vinyl Café. Be prepared for beautiful melodies, deeply poetic lyrics, Reid's powerful guitar work, and Carolyn's magnificent voice.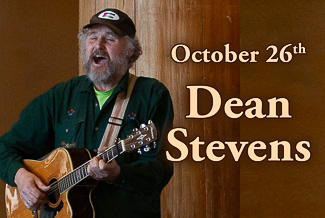 October 26th, join us to hear Dean Stevens, a renowned Boston singer-songwriter-guitarist who embodies the true spirit of folk music, evoking the spirit of community and justice in the world. His energy will win you over. We don't host a lot of singer-songwriters, but we jumped at this opportunity to present him to our friends and neighbors.
NOTE: Reservations for each of these shows will open approximately one month beforehand. Our reservations fill so fast, please be sure to sign up on our mailing list and reserve the moment you get our announcements (you think we're kidding?).
About Duvall House Concerts
We call it "kick-ass music in a laid-back setting," which pretty much says it all. This is not a business or business-related activity. We just love offering friends and guests fabulous live music in a relaxed home environment. Come visit us in the charming town of Duvall—under 40 minutes from Seattle—and enjoy a performance in the company of friendly people who appreciate great music!
We provide light refreshments (you're welcome to bring food and beverage to share). There's a requested donation of $25 (100% goes to the musicians). Please bring children only if they can sit quietly during the performance—we love them, but we don't have a space where kids can be kids.
Why Are Reservations Required?
Our venue holds just 30 seats, so reservations are required. We encourage you to Reserve Seats ASAP! We'll get right back to you with an email confirmation, including our address, directions, and additional details. You pay when you arrive. We ask only that you let us know if you need to cancel.
Be well,

Tina Blade & Marc Hoffman